Acknowledging global warming is no longer enough. In a speech earlier this month, UN Secretary General António Guterres warned that the globe was 'on a fast track to climate disaster', and accused governments of not only turning a blind eye, but actively contributing to making carbon emissions worse. The conversation is wearing thin, and global temperatures aren't showing any signs of slowing down. It's time to focus on what we're doing, not just what we're promising. 


WE ARE RESPONSIBLE FOR:


The Amazon rainforest losing an estimated 5 million acres in 2020, an area the size of Israel


WE ARE RESPONSIBLE FOR:


15% of the globe's coral reefs disappearing since 2009 due to rising ocean temperatures


WE ARE RESPONSIBLE FOR:


The population increasing by a billion every 12-15 years, despite taking until the early 1800s to reach 1 billion


WE ARE RESPONSIBLE FOR:


Inequality contributing to the deaths of at least 21,300 every day, that's one person dying every four seconds


WE ARE RESPONSIBLE FOR:


The 20 richest people emitting 8000x more carbon than the billion poorest


WE ARE RESPONSIBLE FOR:


Over 177 million people living with crisis or worse level hunger in 27 countries alone


WE ARE RESPONSIBLE FOR:


931 million tonnes of food wastage each year, contributing to 8-10% of global carbon emissions


WE ARE RESPONSIBLE FOR:


Fuelling online retailer Amazon's growth. They produced 60.64 million metric tonnes of carbon dioxide in 2020. In the same year, the entire country of Austria produced 60.63


WE ARE RESPONSIBLE FOR:


30 gigatonnes of concrete being poured each year, this represents 7-8% of global carbon emissions. If this industry were a country, only China and the US would emit more


WE ARE RESPONSIBLE FOR:


The building industry being responsible for 40% of global carbon emissions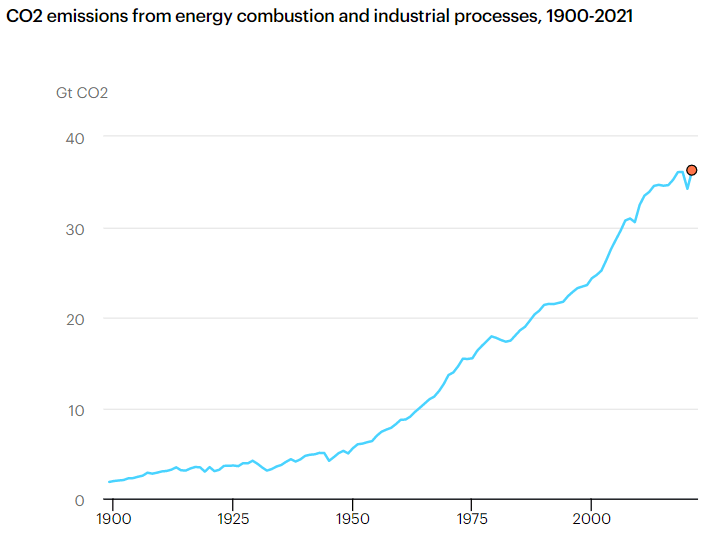 Energy efficiency needs to be a priority. The amount of CO2 that all sectors are pumping into the atmosphere needs to be lessened significantly in order to avoid the domino effect of global warming. Renewable energy sources are rapidly developing, with their costs being lower than ever. At the same time, buildings are being made smarter through technologies that maximise energy performance, and newer, more sustainable materials are seeing wider usage within various sectors. And, of course, there's more education than ever about climate change, so the main focus now is
spurring people to act. 


All hope is not lost, but ignorance is no longer an option.